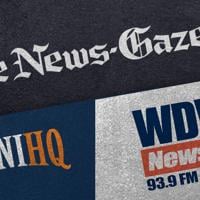 Guns and cannabis found in Urbana man's home led to his arrest | News
URBANA – An Urbana man who had nearly a pound of cannabis and firearms in his Urbana home is in custody.
Detrick Parker, 27, who listed an address in the 2000 block of Perkins Road, was arrested shortly after 6 a.m. Thursday when members of the Champaign County Street Crime Task Force and team METRO SWAT served a search warrant at his home.
Task Force Supervisor Sgt. John Lieb said officers first received a tip from Crime Stoppers earlier in the week regarding alleged drug sales at the home. One of his officers then began to investigate and found social media posts, allegedly made by Parker, about guns and cannabis.
Based on their information, a judge issued a search warrant on Wednesday and the search took place early Thursday.
Lieb said officers found two guns and nearly a pound of cannabis in his home. Parker is not licensed to sell cannabis, Lieb noted, and due to a previous conviction for possession with intent to deliver cannabis, he is not licensed to have weapons.
He was charged Friday with unlawful use of a weapon by a felon and possession with intent to deliver cannabis.
Judge Brett Olmstead set his bond at $150,000 and told him to return to court on February 11 with an attorney.