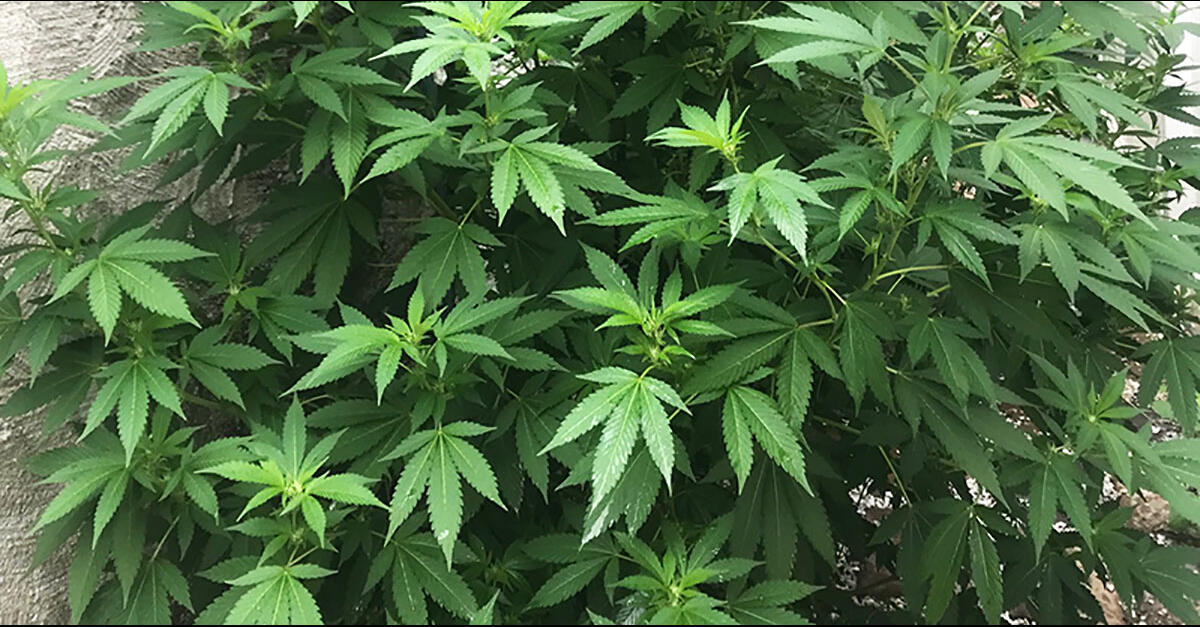 More Americans Need to Grow Their Own Weed
According to New Frontier Data, only 6% of Americans grow their own cannabis. Count me in the six percent.
The poll says 60% of growers are men and 90% are between 18 and 54 years old. Two-thirds live in states where adult or medical use or both are legal. Most grow indoors (54% to 31% outdoors and 10% in greenhouses). Sixty percent of respondents stay within legal limits, growing between three and six plants. A quarter has one or two.
Why do people grow weed? Most say they "like" (70%), some note that it is more convenient (52%) and cheaper (46%). One third are concerned about pesticides and contaminants in commercially grown produce. See the table below.
I am not your classic cannabis grower. I have grown (only outdoors) intermittently over the years. I started my fire escape with big sativas from bagged seeds. I learned that indicas would become shorter and busier and be less noticeable. Eventually I started to acquire clones.
RELATED: My Week at the Purple Pot Farm
As New York only passed legalization at the beginning of the year, you had to be very careful not to get noticed. The fire escape was facing other buildings and backyards in my Brooklyn neighborhood. Anyone could see what I was doing if they looked closely enough. Luckily I had a cool owner and was able to keep growing for several years.
I moved a few years ago. Where I live now, the landscape is in front of the building and is too public. A friend from the neighborhood has a yard. This year we decided to grow vegetables and weed together in his garden.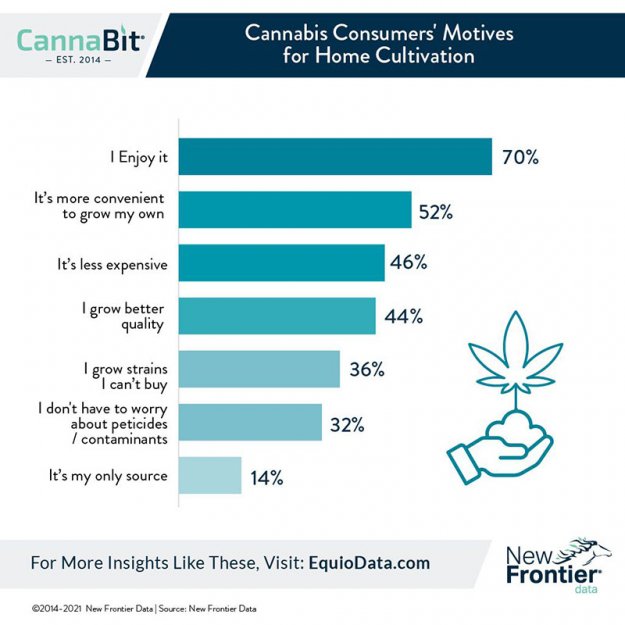 While tomato, pepper, cucumber and zucchini plants have been producing veg for the past month, cannabis plants are just starting to bloom as the days get darker earlier.
We grow five plants. Three are clones – two Bruce Banners and a Texas Shoreline x Jet Fuel Gelato – and two feminized seed plants (not sure about the strain). We planted them in an alleyway to keep them less visible from the street. They are doing fine – with the exception of one of the banners, which may have been ripped off by a skunk (they have been known to roam the yard). We replanted it; it is the runt, but it grows back.
We fed them a cool new product called Premium Superior Dip, a spray containing Beauveria bassiana, a fungus that controls pests. It is best to use a flowering formula when the plants are flowering. It will be necessary to wait until mid-October for the plants to finish.
Yes, you too can grow your own weed. It takes space, planning and know-how. Please join the six percent.
Become a patron!