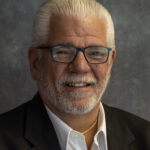 Takeaways from our conversation on cannabis risk management
Some organizations view risk management as simply slowing down and planning before proceeding, while others make it a key part of the organization.
Risk management in the cannabis industry is still new and underdeveloped, according to an expert on the subject.
And the next steps for the industry must be to see the value of better and more sophisticated risk management, in order to grow.
For our latest podcast, we spoke to Rocco Petrelli, president of the National Cannabis Risk Management Association. The NCRMA offers education to its members, as well as insurance.
Here are the takeaways from that conversation.
Petrelli, who helped start the NCRMA when the industry was still in its infancy, said the group's members have grown in size and complexity.
"We still have a pretty large and diverse sample of vertical members," he said. "And depending on their ownership structure, we have a few MSOs that have joined and are actively participating. Others have joined and are not actively participating.
He said the core membership is still made up of mid-tier companies, mostly those with independent owners who "have found themselves a bit more in survival mode with the current state of the cannabis market."
Petrelli gave a status of risk management in cannabis on the podcast, talking about the need for more sophistication in industry practices and more clarity on some of the best practices to follow.
Of course, as his organization focuses on education, he believes that better education is the best way to improve these practices.
"We continue to offer the training program through the NCRMA Academy, which now offers seven different programs and more than 45 separate courses addressing various areas of risk," he said. "We continue to expand this offering based on what we learn from our members and what we learn from the risk assessments we perform in the business."
Among the biggest emerging risks in the cannabis industry are talent optimization, product liability from contamination, and cannabis-related occupational health and safety, according to the organization's findings.
The latter is important from two points of view, said Petrelli.
"Not only taking care of situations that cause injuries, but also taking care of things on the ergonomic side like repetitive movements," he said. "We worked a lot with biomechanics and bioanalysis to be able to identify the impact of repetitive movements, for example, during trimming and pruning."
Finally, he was asked if the general state of risk management in the cannabis industry had advanced enough to catch up with, for example, the automotive industry, from which Petrelli came.
"Still light years away," he replied.
"Cannabis needs one thing right now, and that's profitability," he said. "And profitability doesn't come from the revenue line. Profitability comes from the cost line, and cost comes from risk management. Not only are the practices that risk management teaches you, but it also installs a culture and a level of discipline and a level of accountability in a business that makes that business improve so that you have more successful businesses that then create a thriving market. And then when you have a thriving market with those aspiring to be best in class, some of those companies become market leaders and they raise the bar for everyone else.
Related:
Topics
Cannabis risk management
Interested in Cannabis?
Receive automatic alerts for this topic.